You can
enlarge the
phosto
by clicking
on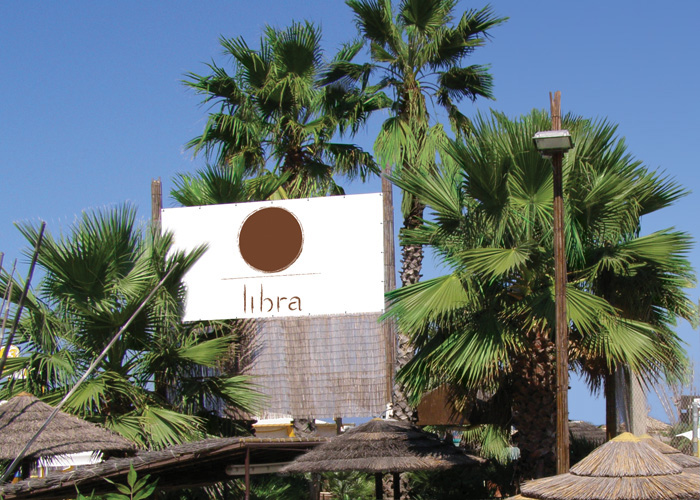 The Sea Sun Fitness 63A and 63B owned by Giampietro Siracusa, is the only "California styled" beach on the Adriatic Coast, situated in the centre of Rimini Riviera is a reference point for young people, sportsmen and naturists.
It is furnished with environmental friendly materials made from recycled plastic and wood, palm trees and decor create a relaxing oasis.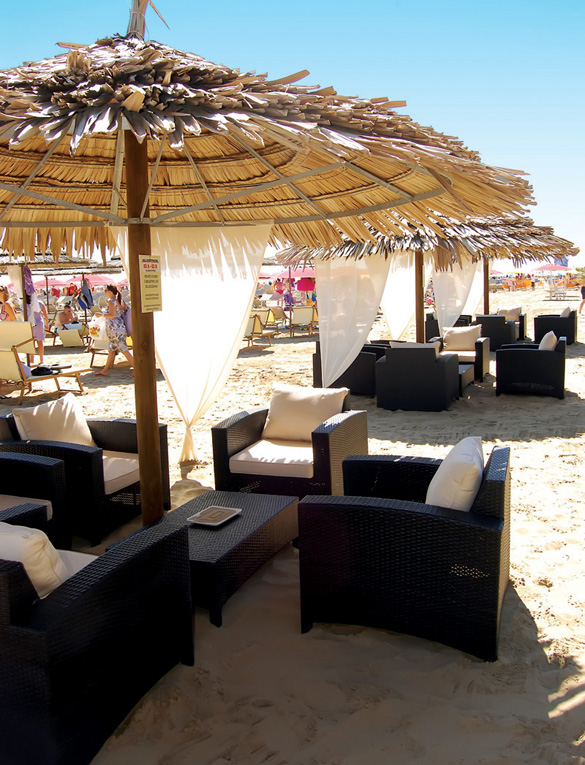 The African canes umbrellas are disposed on a beach of more than 8000 square meters, thus ensuring more space and privacy to our guests. The professional gym, games, sports, the water sports center, recharge with positive energy and desire to have fun. For these reasons the Sea Sun Fitness is considered a beach of great interest for the national media usually present during the summer on the Adriatic coast.
Our beach is born from a voyage of exploration of the most beautiful American beaches, it's the only beach related with fitness, nature, health, wellness and entertainment.